Comparison
---
Safety Comparison
The Safer option
Site safety must rank as the major priority for every builder.
Smartroof eliminates the significant danger caused by falling block gables.
It also cuts risks dramatically by reducing labour to a single gang of carpenters, spending only a few hours working at heights.
Traditional builds require employed and sub-contracted labour across a range of trades.
Smartroof Benefits
No risk of falling gables
Eliminates major safety risks
No risks from working between trusses
Reduced hours of working at height
A cleaner safer site
Traditional Build Risks
Falling blocks gables
Erection of scaffold
Manual handling injuries
Additional working hours at height
Use of power tools in confined spaces
Working in confined spaces
Additional vehicle movements
Additional hoisting required
High level steels
Gable blow overs
Cost Comparison
100% Guaranteed on-budget!
Smartroof is a highly cost effective solution with 100% budget certainty.
Our supply and install option guarantees a fixed price for the job. The alternative traditional build often has cost over-runs due to the use of multiple trades susceptible to delays caused by material supply or weather disruption.
In the traditional build method, material content of each roof may differ with uncontrollable factors such as wastage or theft.
Smartroof Benefits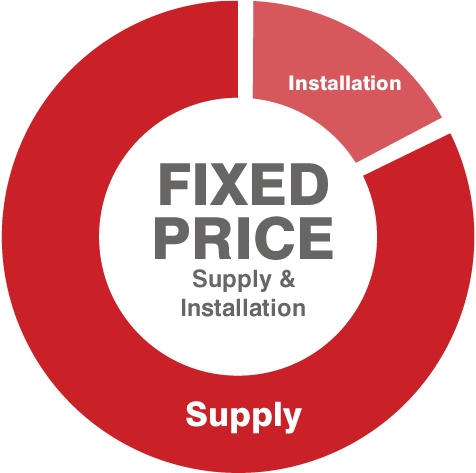 Traditional Build Costs
Labour
Brick Trades
Carpentry trades
Certified drivers
Site management
Labourers
Insulation trades
Roofing trades
Contract crane hire
Materials
Blocks
Padstones
Cement
Cavity Insulation
Steels
Wall Ties
Trusses
Timber
Roof Insulation
Membranes
Lathes
Plasterboard
Birdcage scaffold hire
Additional scaffold hire
Additional materials
Handling Equipment
Skip Hire